What is the risk of unreliable data?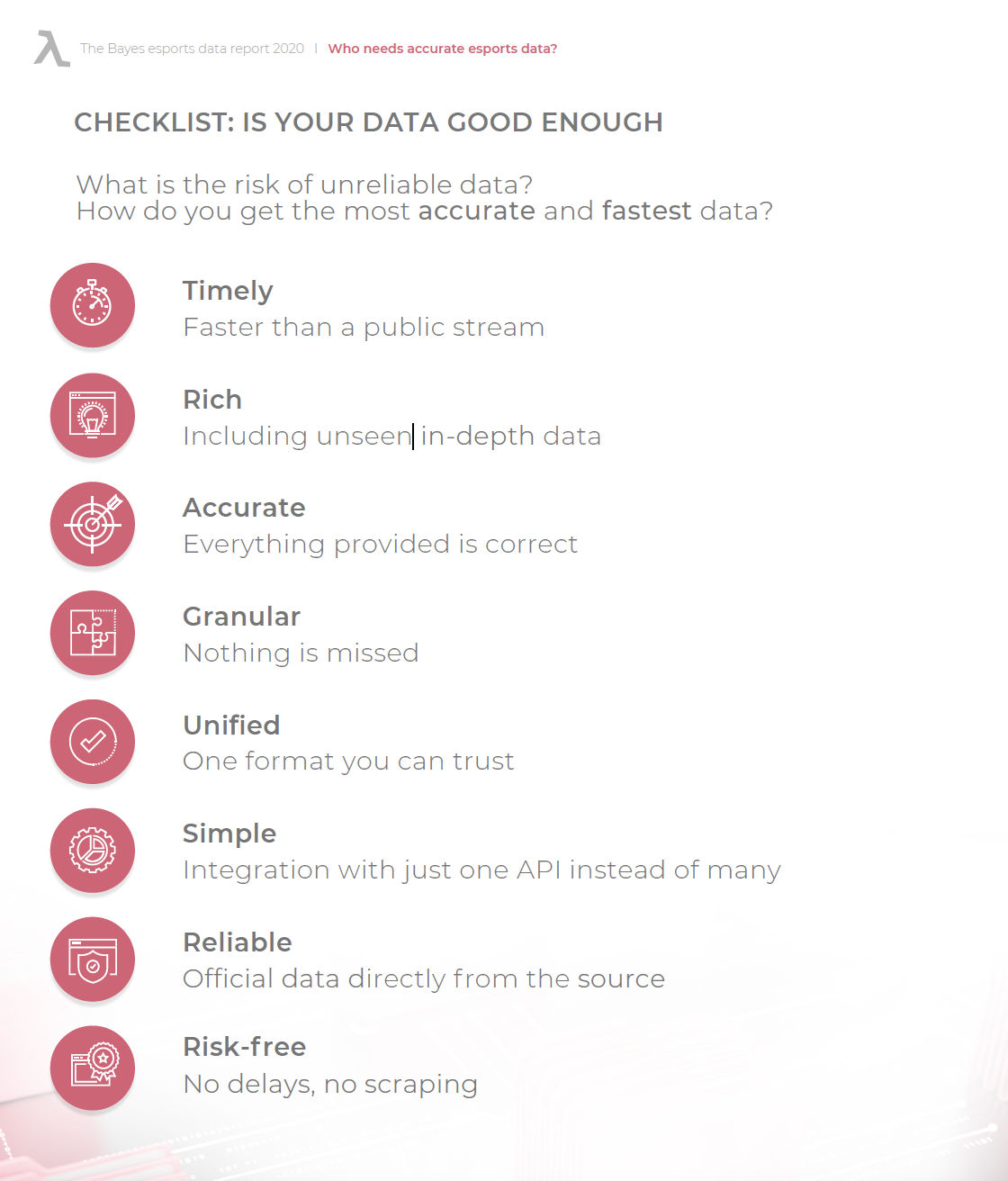 Related Articles

Accurate Data in Esports; Defining the Needs

Who needs accurate esports data? The client base for data in esports is strongly varied, and as such, their needs and requirements for data are equally diverse. The first step to delivering accurate data to those that require it is to identify the ...

Bayes Data Science Hacks - Customizing in Depth with Matplotlib

There are a lot of good information sources for data scientists out there. Plenty of articles online will teach you regression with Sklearn, working with data frames in Pandas or basic neural network architectures in Tensorflow. In our new series ...

Visualisierung von Esports-Events so einfach wie nie - Kostenlose Widgets für Medienkunden

Turnier-Daten, Analysen und Live-Ticker sind aus der Berichterstattung klassischer Sportarten gelernte und von der Fangemeinde gern genutzte Zusatzinformationen. Auch der Trend Esports profitiert in Zukunft von solchen Daten und Spielanalysen. Um den ...

Challenges facing the Industry

a look at the top ten hurdles in esports What does the industry need? The simple answer is easy and complete access to data. But in order to understand why this is the fundamental need for the industry, the current situation has to be examined. The ...

A Gentle Introduction to Betting Odds

One of the core businesses of Bayes Esports is creating betting odds for our shareholder Sportradar. At least, that's what we usually say to keep things simple. The reality is, we have never created odds in our entire existence! Instead, we deal with ...